What the Year of the Tech Unicorns Means for the Bull Market
By Michael P. Regan
Do the impending IPOs of Lyft, Uber, Pinterest, and Airbnb signal that the good times on Wall Street are ending?
That's the vibe on Wall Street these days, at least among those prone to occasional bouts of what could generously be called caution—or not-so-generously called paranoia.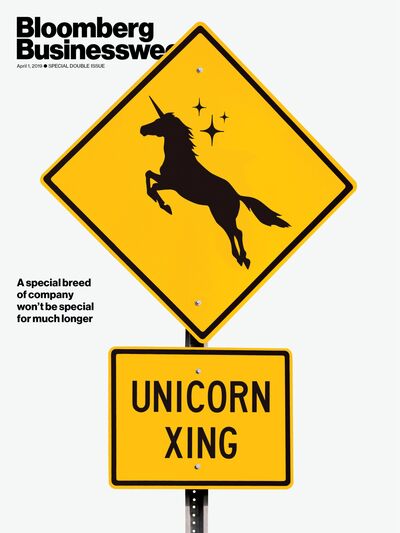 And will you get a load of this herd of unicorns prancing their way toward initial public offerings? Clearly their bankers have whispered in their ears, alerting them that the grass is high in public markets and now is the time to graze because a drought is coming.
What, then, of this unicorn invasion? It's a tricky subject. The nickname refers to startups, mostly venture-capital-backed Silicon Valley creatures, that achieve private valuations in excess of $1 billion, whether or not they've turned a profit. They were originally called unicorns because their existence once seemed impossible, but these days they're as common as white-tailed deer on a New Jersey golf course.
Regardless of the signal about sentiment that this unicorn stampede is sending, there's a more practical issue to consider: supply and demand. Can the investor class absorb this much new stock without dumping shares of established companies to raise funds?
Should these and others make it to the stock exchange, 2019 could prove to be one of the biggest years on record for the amount of money raised in U.S.-listed IPOs. The total will reach $80 billion this year, double the yearly average since 1999, Goldman Sachs Group Inc. predicted in November—an estimate that may prove low. And there's no arguing that peaks in IPOs have occurred near major tops in the stock market and close to the onset of recessions. Both 1999 and 2007 were unusually strong years for IPOs that were swiftly followed by nasty bear markets in stocks and downturns in the economy.